Top 5 FTP Clients for Windows 7/8/8.1/10
If you google you will find plenty of Free FTP Client, thats when confusion occurs so We have compiled the list of best FTP Client for Windows so we can deliver most appropriate , secure, reliable and easy to use FTP Client for your business or projects. Now managing files is made easier with FTP Clients , even if you are updating, downloading, uploading or modifying files in host server. File Transfer Protocol clients (FTP) saves your time and data usage.
Lets jump in to the list of best FTP Clients for Windows.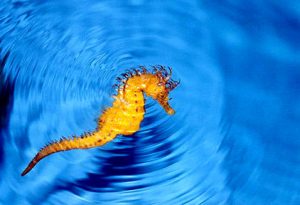 You might find it a little difficult to digest but i personally use FireFTP as my primary FTP Client, To be more precise ,it is not an software rather it is a Mozilla firefox add-on. The reason why it is on first is that it consumes space very less compared to any FTP Client. It works as charm for those PC ,whose configuration is low. Moving to user experience it is flawless ,you end up using regularly for managing files. Incase you want to perform another task you can just add new tab instead of new window. It offers many protocols such as SFTP,IPv6 . It also supports drag and drop features so you can avoid adding files manually. File compressing, Proxy, synchronization is available .
It is a free Firefox Plugn.
It supports Windows, Mac and Linux as well.
Supports over 20 languages.
Supported protocols like SFTP,IPv6 and FTP.
Drag and drop is enabled.
It is free and secure to use.
User interface is clean and easy to understand.
Features like File compressing,FXP support etc.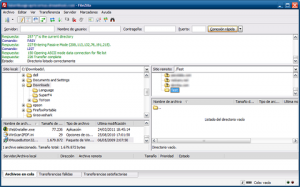 Filezilla is the most famous free FTP Clients for all Windows versions out there. Filezilla is widely used evben by professional because of its easy to use FTP Client for Windows. Thanks to the developers FTP client has several features which rivals all FTP Clients our there. Filezilla supports several protocols such as FTP, SFTP, FTPS and support for IPv6 as well. It works flawless with awesome performance and it does not consume much of your hard disk which will free some load on your system. You can upload files by dragging the file and dropping in to it. You can download, upload and resume files at your will which is good for larger files.
It is a free-ware.
It offers many protocols.
It works flawless even on lower configuration system.
Doesn't consume much space.
User interface is very easy to understand
Drag and drop, Resuming and many more.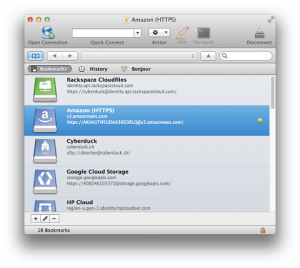 When you look at the user interface , since there are too many things on it, it might seen a little difficult to handle but truth is exact opposite, Cyberduck is not only a famous professional FTP Client , it is also easy to use FTP Client. Cyberduck oiffers several protocols such as FTP, Amazon S3, SFTP, WebDAV and OpenStack. Cyberduck has plenty of features which attracts newbie and professional designers and developers. Moving to user interface , which is very graphical. Coming to performance it is pretty good , it perform task very smoothly.
It is a free-ware.
UI is very graphical.
Supports several protocols.
It has features like transfer section, sync, editor etc.
Very smooth performance.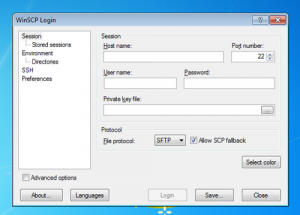 WinSCP is a alternative FTP Client which comes with awesome features which makes your work related task easy. WinSCP supports FTP, SFTP, SSH and WebDAV and it specially made for Windows. It has packed with plently of features like Text-editing , drag drop, downloading and uploading and file transfer, secure to use. Moving to interface, it has very familiar Windows interface so it won't take to get along with WinSCP
It is free-ware.
Supports protocols like FTP, SFTP, SSH and WebDAV.
Typical Windows UI.
It has many features like Text editing capabilities etc.
Developer oriented tools.
Works smooth on older hardware.
Wrap Up
Finding a free FTP Client and using it to make quick changes on your project is wise. What i reviewed above are tested in real time for performance and stability for our readers. You can go and download it without any hesitation.
All of them works as charm but make sure download it from our links or you can download them from Official website to avoid broken downloads and malware, adware's. If i have missed trying any FTP Client on or have any doubts to clarify be sure to comment below.